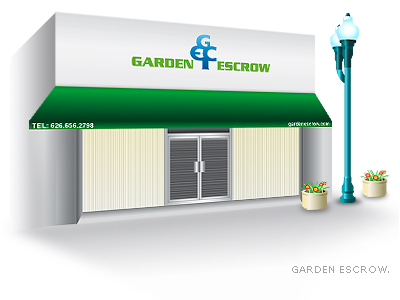 Garden Escrow, Inc., is a licensed and professionally staffed full escrow service company, strictly regulated by the California Department of Corporations. As a neutral third party, we give our customers added assurance that they are receiving the highest level of escrow services.

We provide real estate settlement escrow services for Realtors, Brokers, Lenders and the general public for the buying, selling or mortgaging of real estate throughout Southern California. If you are looking for an escrow expert to process an Escrow, give you peace of mind and confidence, please contact Garden Escrow, Inc.

Always ethical and legal, we endeavor to anticipate any issues that may arise prior to becoming a problem. Garden Escrow, Inc., is dedicated to professionalism and customer satisfaction. The team can communicate in multiple languages: English, Chinese, and Cantonese.

Since its incorporation, Garden Escrow, Inc., has achieved substantial success on the strength of our clients' support. At this moment, we are proud of our achievement, and are also thankful for the support we have received.